Executive Boardroom
Exposing the Enemy Within: How DNS Data Holds the Key to Cyber Defense
Did you know you can leverage DNS data to protect your network from cyberattacks?
Here are two frightening stats from a recent expert security survey:
More than 91% of attacks use DNS in some way
Nearly 70% of organizations don't monitor recursive DNS servers
DNS is the most pervasive network protocol, making it the perfect gateway for malicious activity and the spread of malware throughout an organization. To now, enterprise security teams have typically ignored internal network traffic and completely overlooked DNS activity in their defense strategies. Instead, they double-down on perimeter risk mitigation measures like firewalls and secure web gateways. This is a mistake.
Security expert, Scott Penney of BlueCat, will discuss findings from a new cyber security whitepaper that demonstrate how leveraging the intelligence already available in your DNS activity data, allows security professionals to:
Know who's on the network DNS data provides instant visibility into all activity from all devices on the network
Know what's happening on the network Monitor and assess activity of specific individuals and/or devices Trace activity to its source
Trace the origin (?patient zero?) of an attack using DNS data
Block known threats Act on DNS intel with tools that create, maintain, and implement a functional domain blacklist to prevent attacks and stop the spread of current breaches
Join BlueCat's Scott Penney for the most valuable 25-minutes you'll spend at this event. Learn how DNS can defend your estate from the most sophisticated â?" and most common â?" attacks.
Takeaways:
Internal network activity poses the biggest security threat to your enterprise
DNS holds a goldmine of data on lateral movement within your networks
DNS data can be used to identify, monitor and set network policies to protect your business from malicious cyber activity
Sponsored by: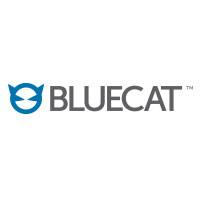 BlueCat Networks